PSYCHO PHARMA INFINITE BRAIN LEMONADE PUNCH - 30 SERVINGS
SKU:

GAN-35245

UPC:

850002820287

Minimum Purchase:

1 unit
Frequently bought together:
Description
PROMOTES THE HIGHEST CALIBER BRAIN FUNCTIONING FOR ATHLETES, ARTISTS, ACADEMICS AND GAMERS ALIKE, LITERALLY PUTS YOU ON THE EDGE OF YOUR SEAT IN FULL ATTENTION TO WORK OR PLAY AT THE TOP OF YOUR GAME!
Try one of these delicious flavors of Nootropic Brain Powder that will call all your senses to attention, with a focused desire to accomplish your goals, and be the best you can be for any physical or mental activity.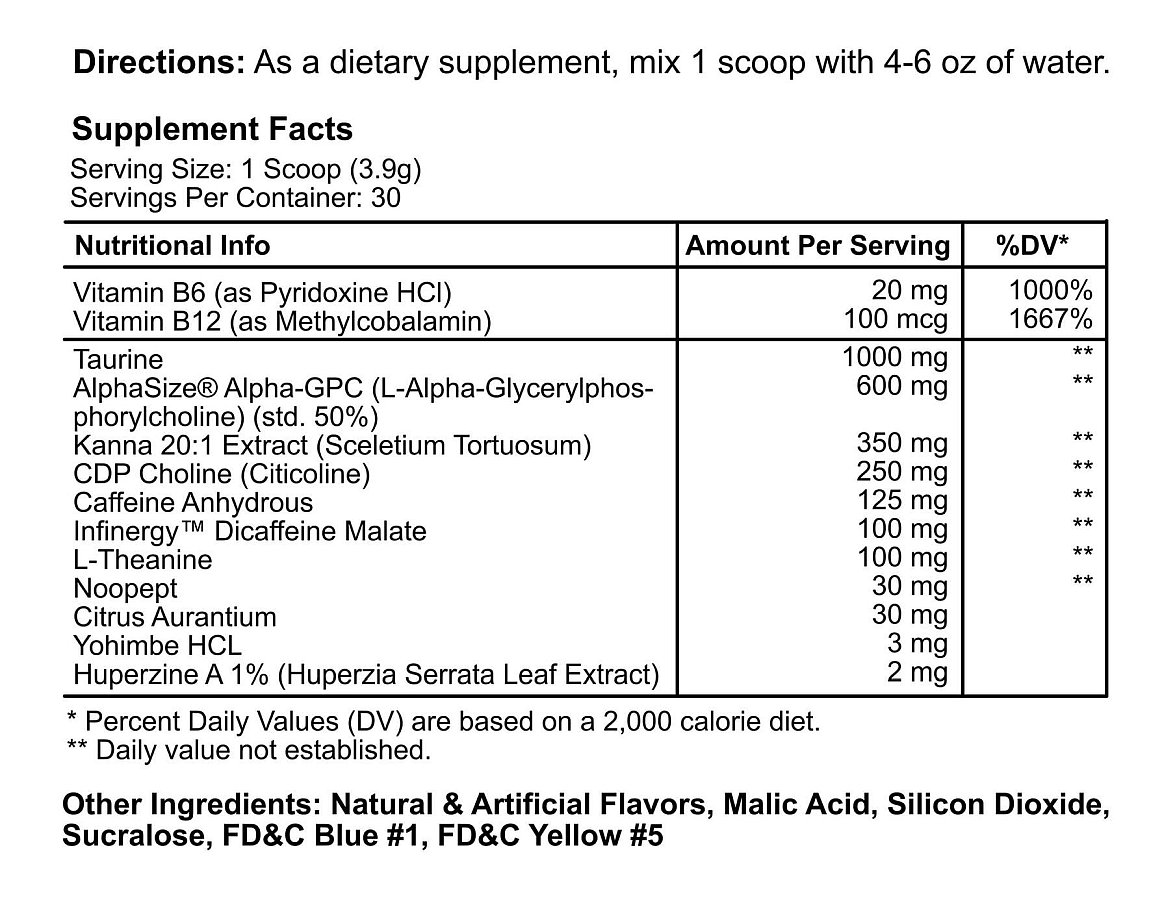 Warnings: THIS PRODUCT IS ONLY INTENDED FOR HEALTHY ADULTS, 18 YEARS OF AGE OR OLDER. Do not use if pregnant, nursing, currently taking PDE5 inhibitors or nitrates for chest pain. Do not take this product before consulting a licensed, qualified, health care professional if you are taking any other dietary supplement, prescription drug or over-the-counter medication; or if, you suspect you have or have been treated for, diagnosed with or have a family history of, any medical condition. This product contains caffeine and should not be used in combination with caffeine or stimulants from other sources. Discontinue use 2 weeks prior to surgery. Immediately discontinue use and contact a medical doctor if you experience any adverse reaction to this product. Do not use this product continuously for more than 8 weeks. Do not use if safety seal is broken or missing. Store in a cool dry place. KEEP OUT OF REACH OF CHILDREN.
View All
Close